We're so thrilled that Amber brought her beautiful mother's wedding dress to us to re-imagine into the sweet modern-meets-vintage gown that it became!
Her original lace was removed entirely and then placed on top of entirely new upgraded fabrics in a more modern slim A-line cut.  We used Silk-Hemp and Organic Cotton lining for comfy and breathable heirloom quality.

She was so sweet to wear her gown again at a fashion show, what an amazing lady!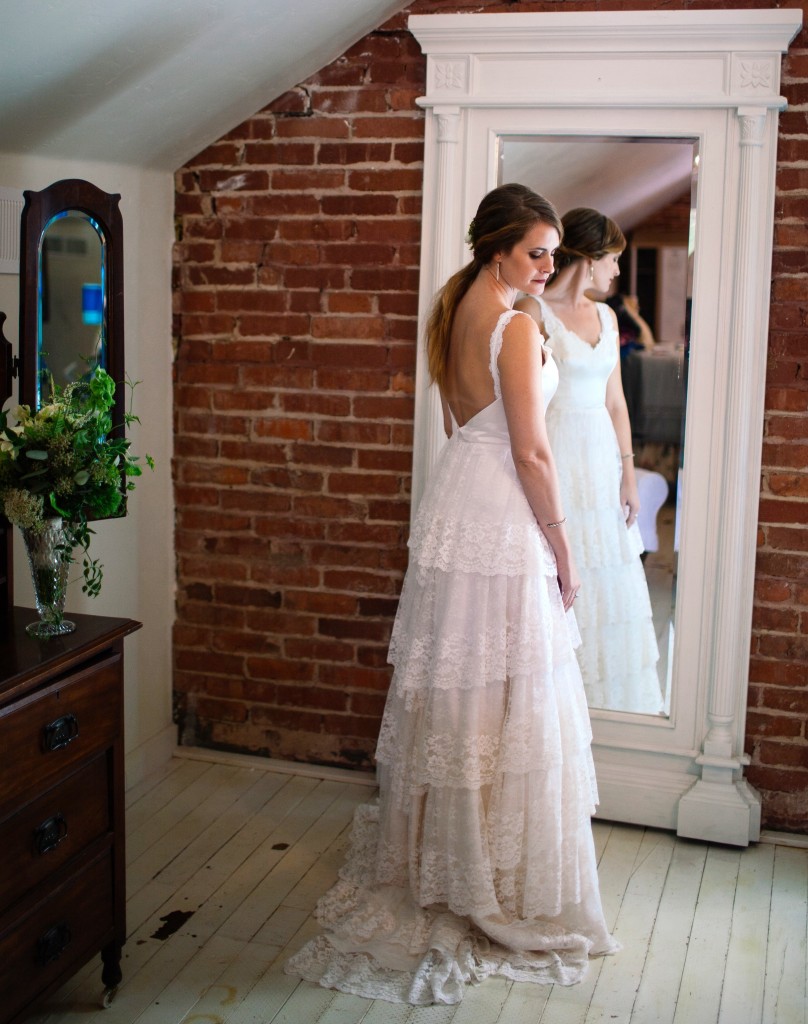 "If I told me years ago I would wear my mothers dress at my own wedding, I would have never believed you. I considered myself pretty non-traditional bridal style and knew shopping for dresses would be a challenge. The option to design my own dress, to my style and have the sentimental value of my mothers dress was the perfect combination."      -Amber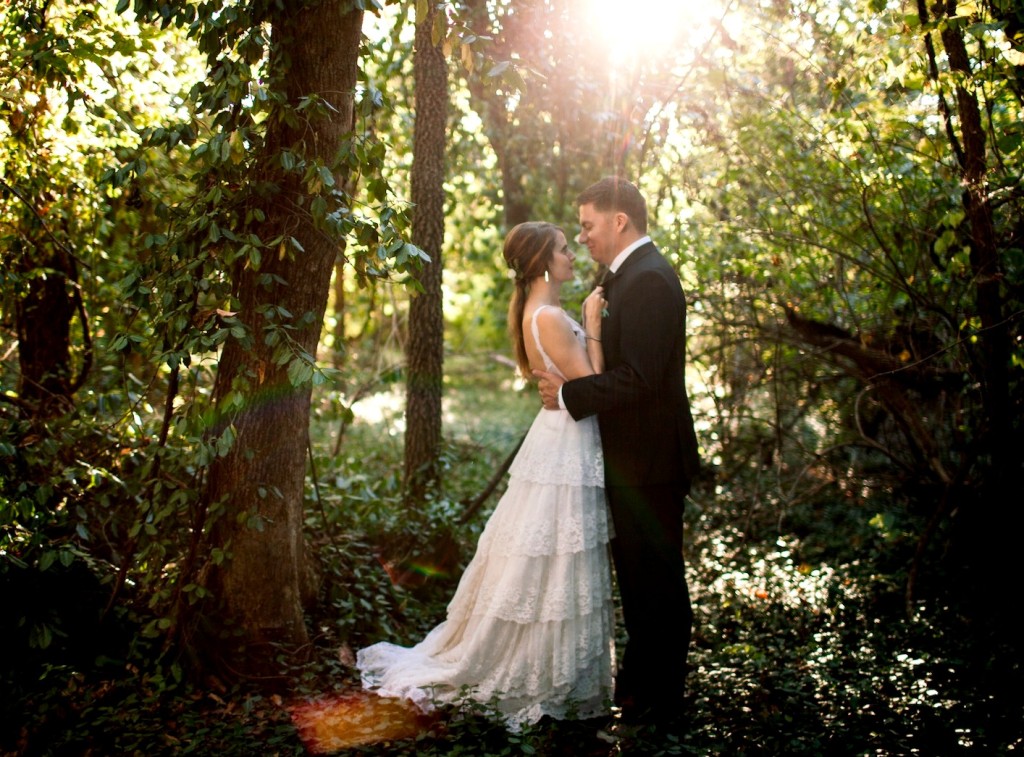 "Janay worked to find my vision and keep the integrity of the dress's original style, re-imagined." -Amber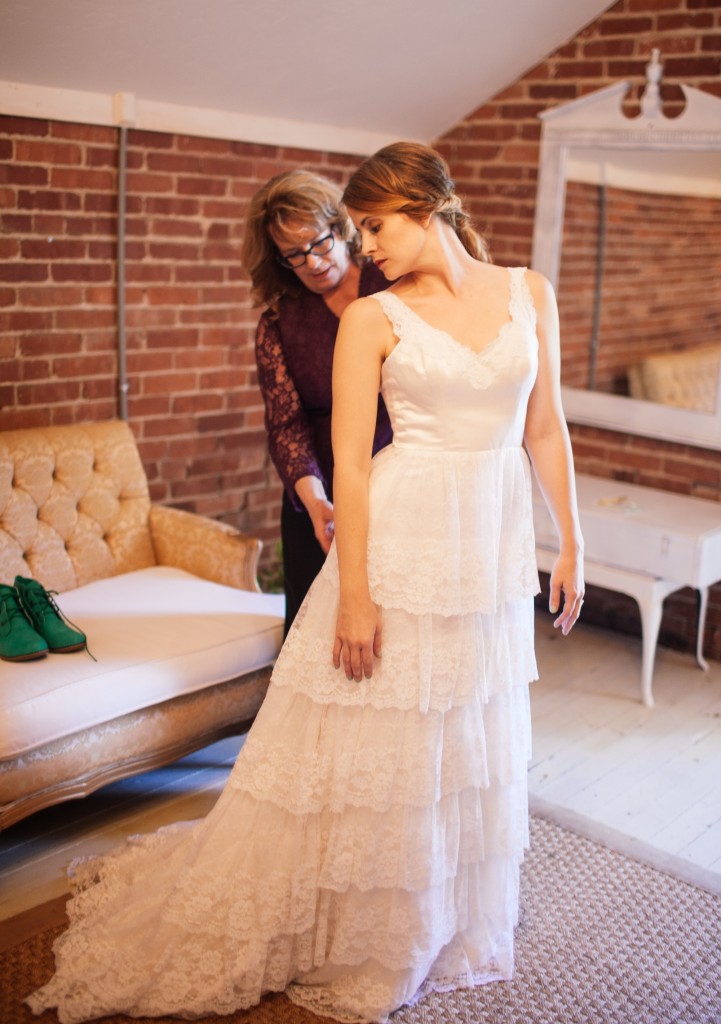 From her Mom: "I bought my dress in the summer of  1982 at the only store in our local town which carried wedding dresses.   My mother & I went together and as soon as I tried this dress on, I knew it was the one."