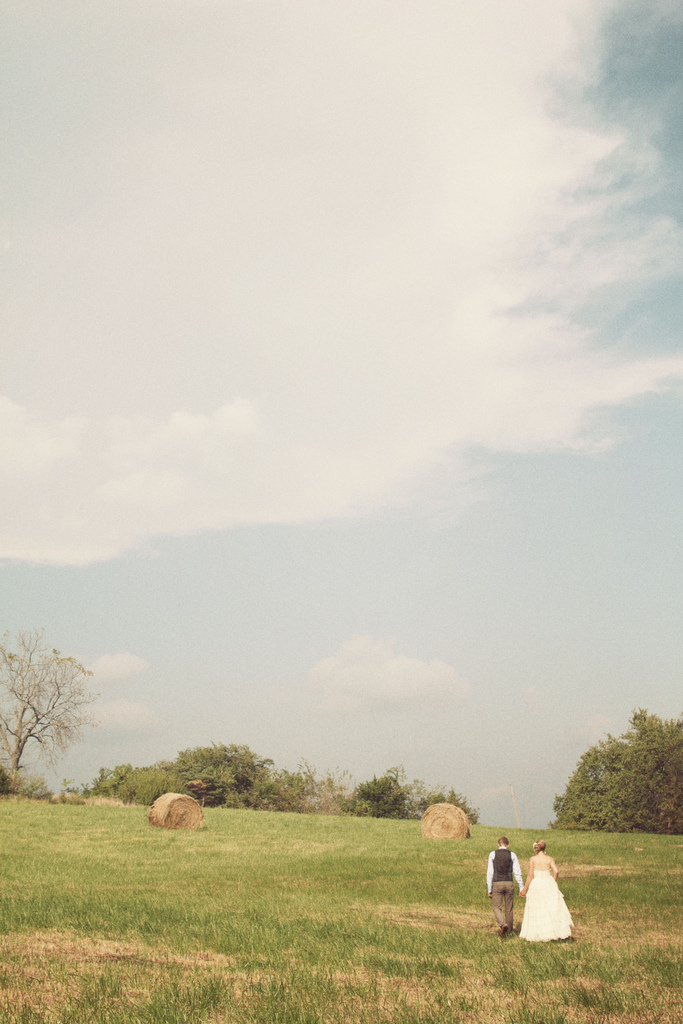 Married at the bride's grandparents farm in Lonejack, MO, Sean and Ashley's wedding was sweet and special.  Not daunted by off again on again sprinkles that were a 'brewin, guests danced away to an old time bluegrass band, warmed themselves by the bonfire, and drank special lemonade concoctions from mason jars.
Morgan Ashley's dress was created from a vintage gown, redesigned with a new bodice using organic cotton and lace from an heirloom tablecloth.
… More pics and touching details from this amazing wedding coming soon!