We had the special honor of re-creating Haley's wedding gown using her mother's special gown. Here are her words of thanks to us about the process:
"I wanted to thank you again for making the perfect dress for me. It really meant a lot to have my mom with my special day through your dress. It truly honored her memory and I know she would have loved it. It was so special for me to have my first look with my dad wearing my part of my moms dress. ​
Thank you again for helping make my day so special and helped me honor my mom in a special way. "- Haley, Bride October 2017
Haley is pictured below in all her lovely radiant glory, in a studio shoot we had of her wearing her mother's veil and floral crown with a wedding day photo of her.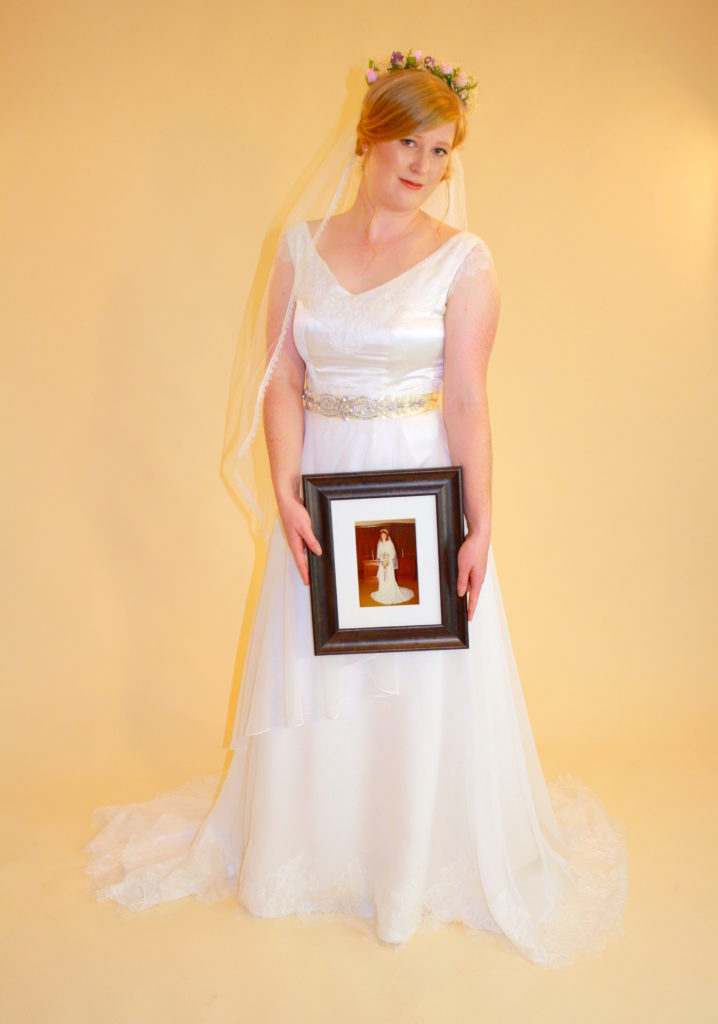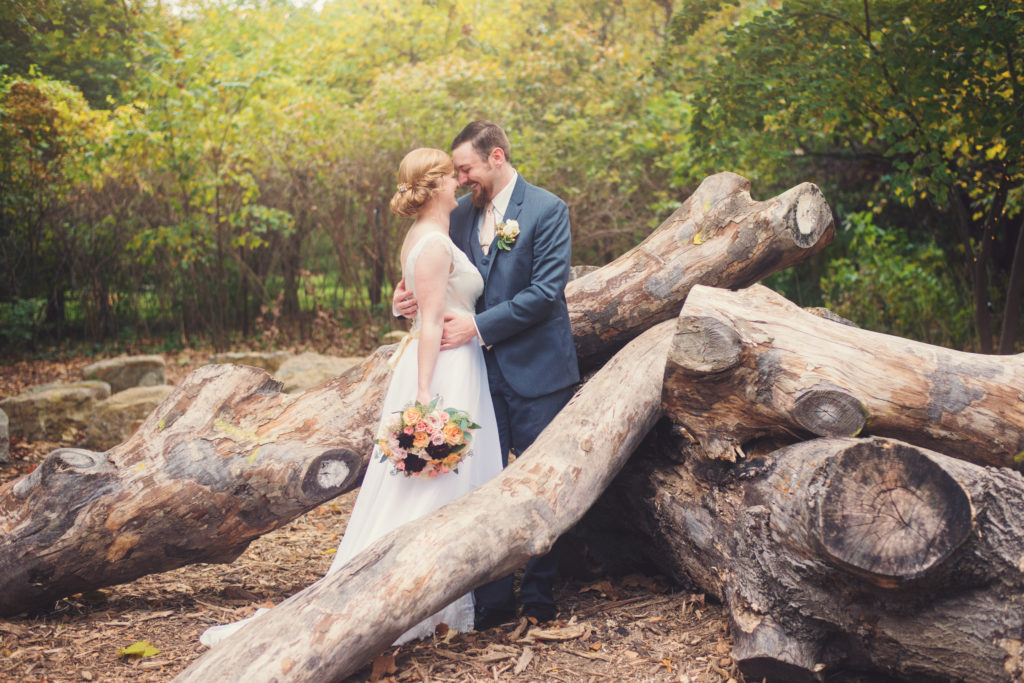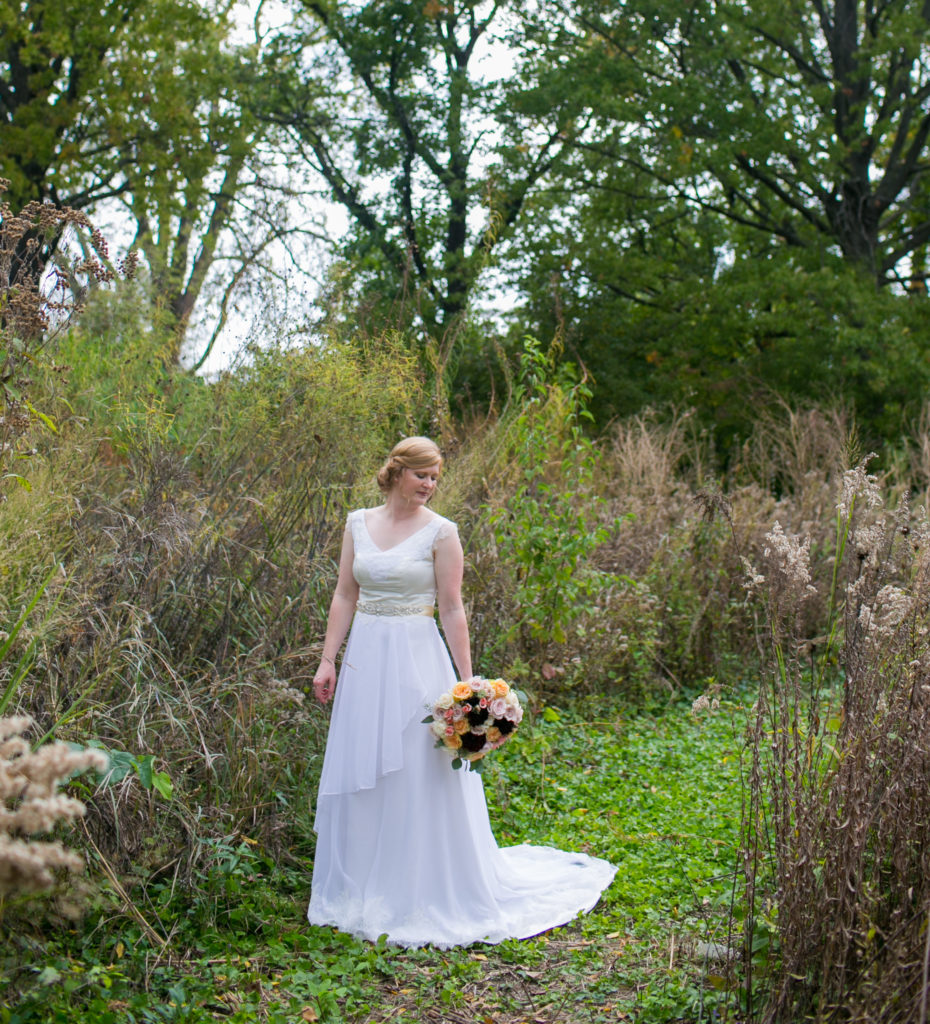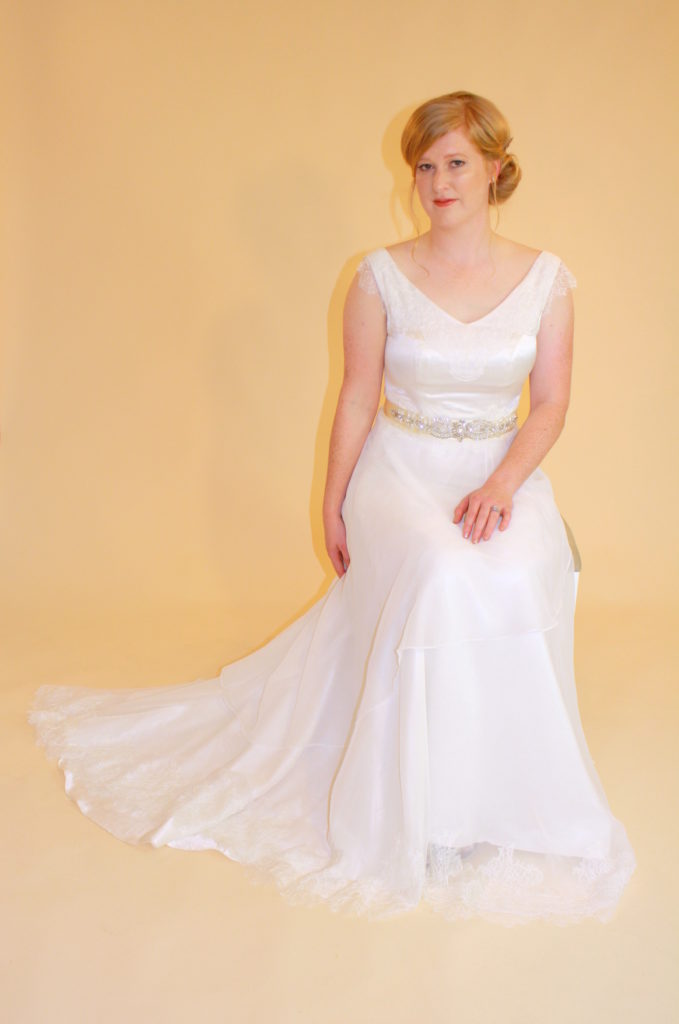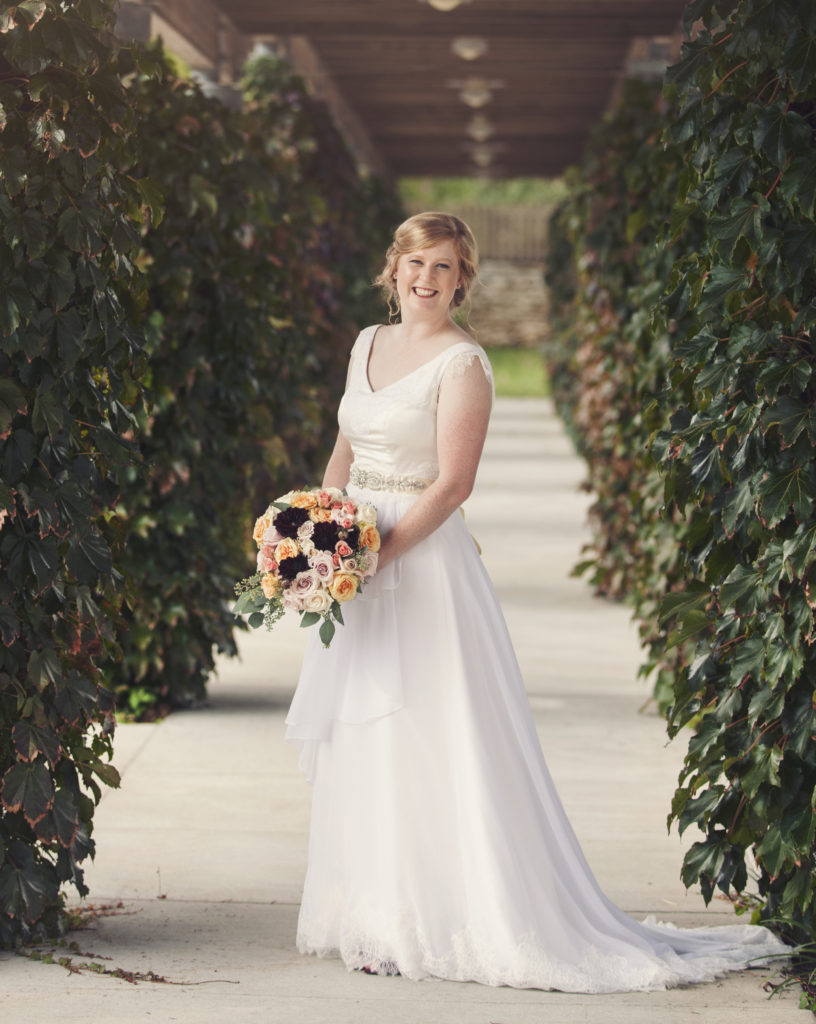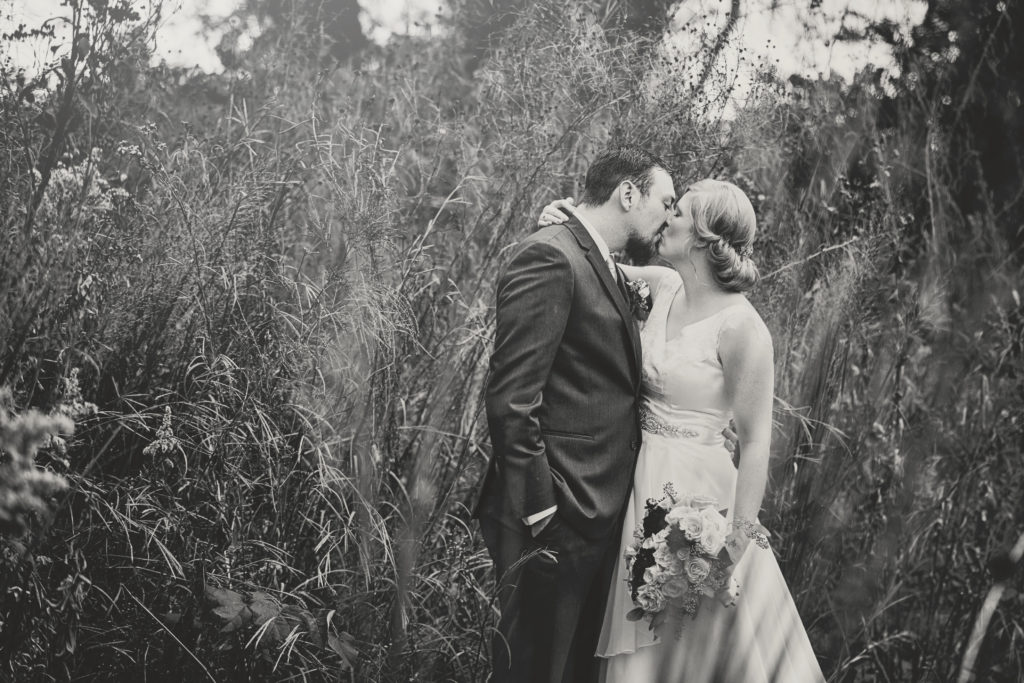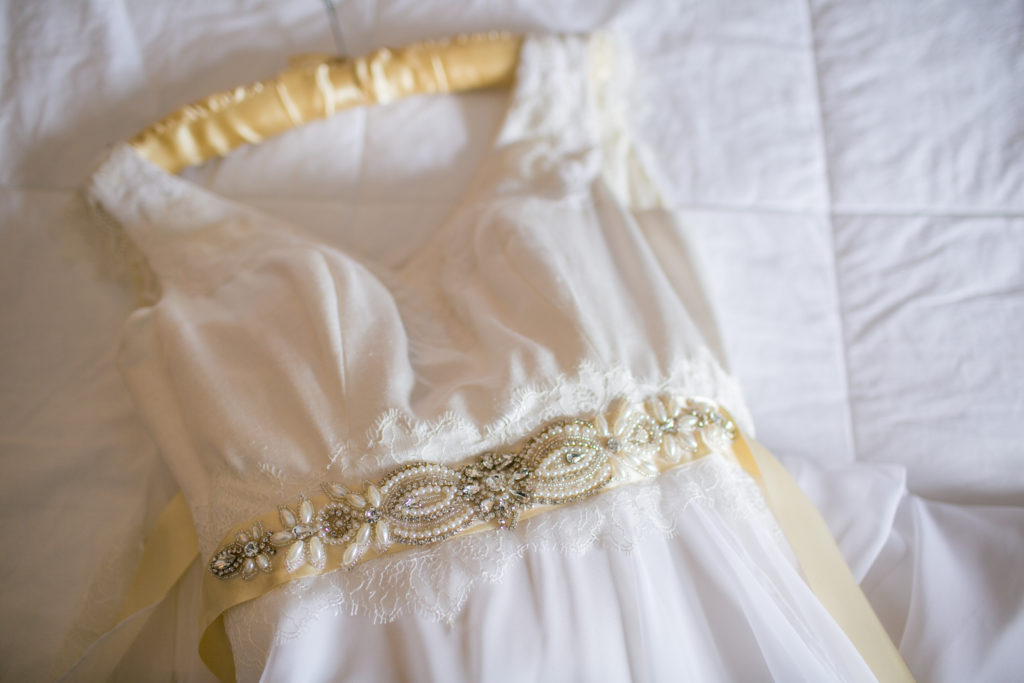 Save
Save
Save
Save
Save
Save
Save
Save
Save