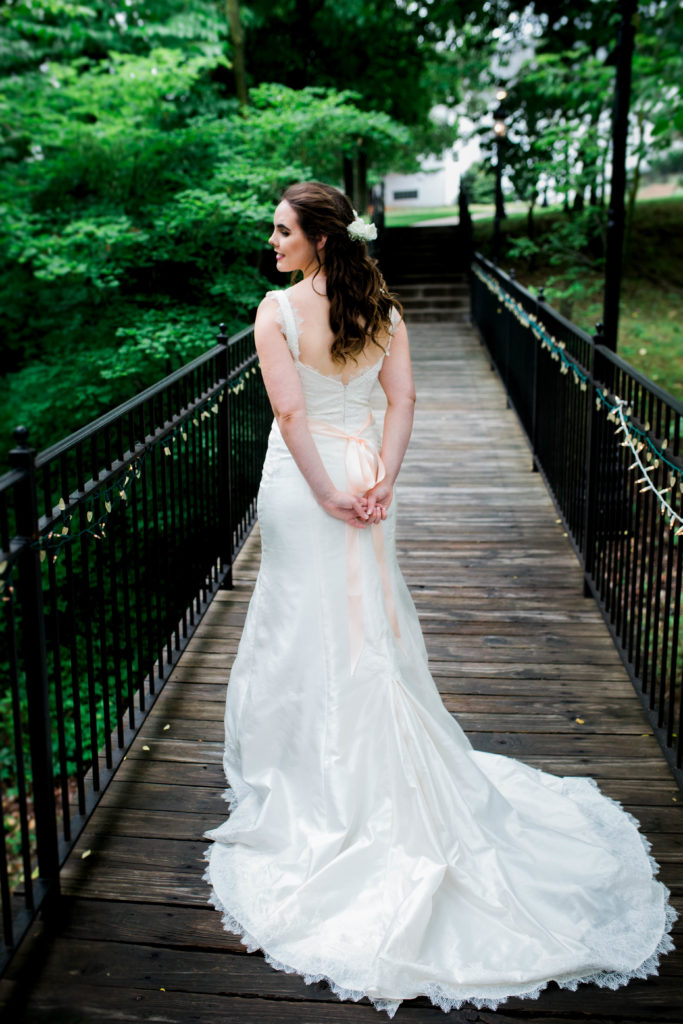 We had the opportunity to remake a truly special gown for bride Sarah– this dress has such rich history, and we completely transformed the puffy-sleeved truly vintage style into a sleek gown worthy of any hip modern bride!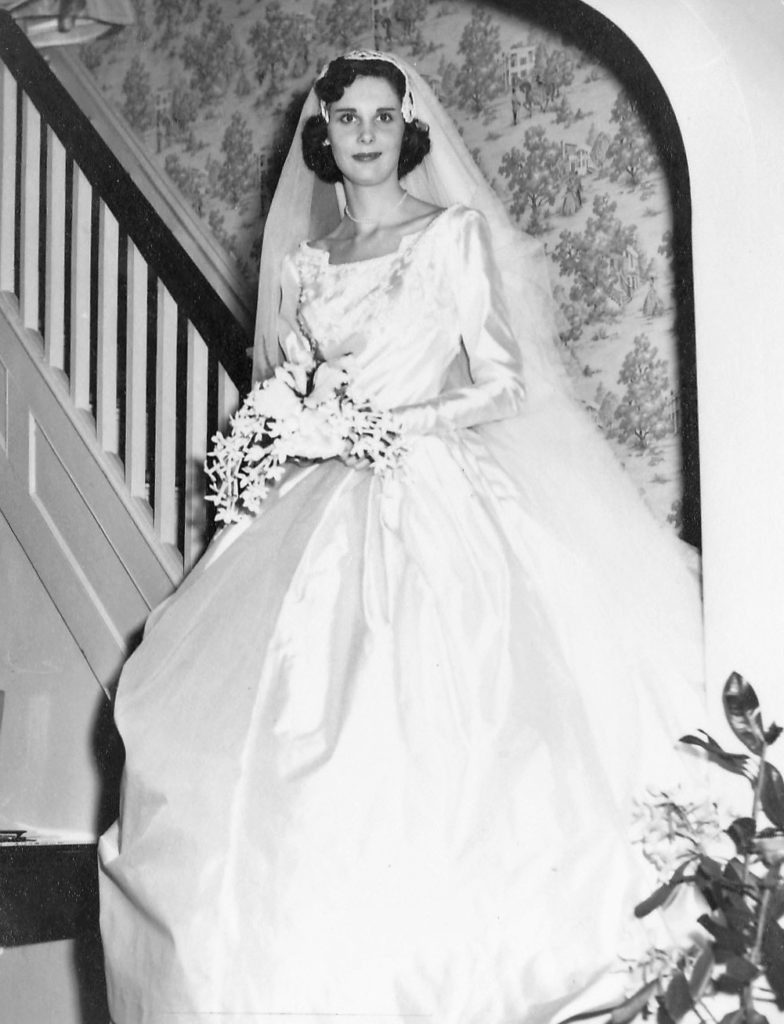 Sarah is the 3rd generation and 4th bride to wear this Italian Silk wedding gown, which was purchased in NYC for $125.00 in 1955… (Wowzers! That would have been an expensive dress then and the silk is still in flawless condition!)
Sarah's grandmother wore the dress in April, 1955, and her great aunt also wore the dress in 1960.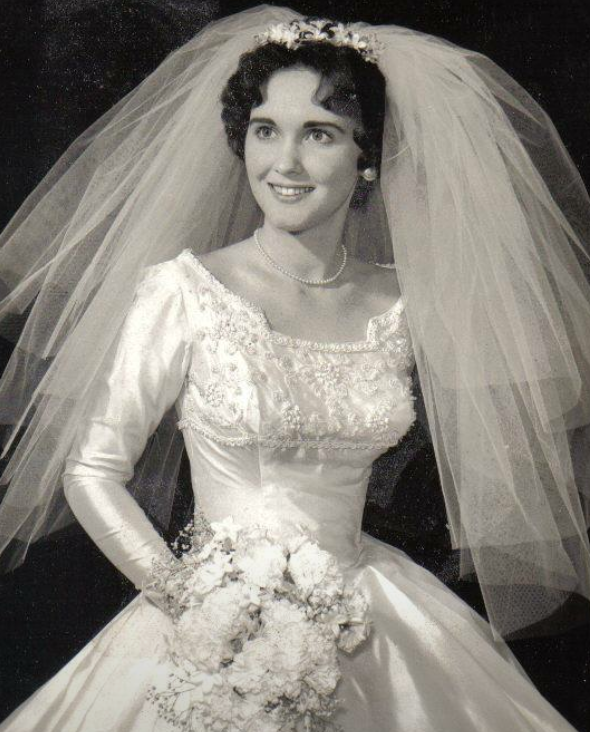 The dress was first altered by Sarah's mother, who was married in June 1989. Then, sleeves were shortened and material from the skirt was used to make side panels.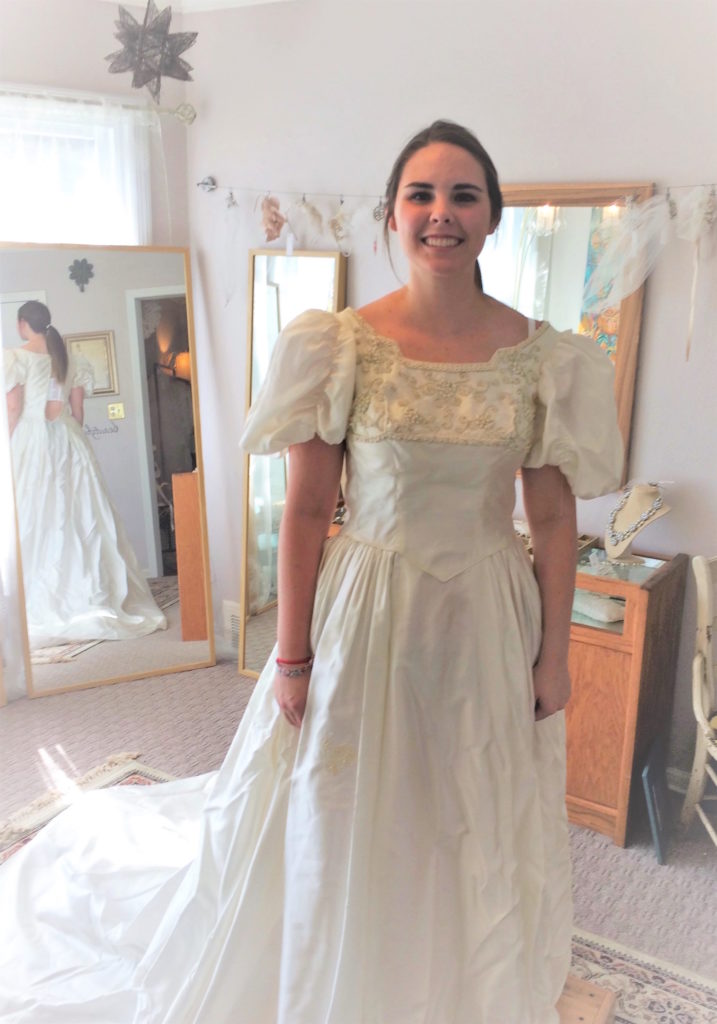 To transform Sarah's special dress, the small team of local seamstresses at "Janay A Eco Bridal" took nearly the entire dress apart and used the fabric to cut an entirely new pattern.
We left the bodice beading intact, adding fabric in to make it fit and adding an entirely new "under dress" to maintain the integrity of the delicate silk overlay. We created her new dress with heirloom quality organic linings and more modern boning and structure for the best fit.
We then added a delicate Chantilly lace, hand-sewn on over the entire bodice and scalloped hem detail. In collaboration with the bride, designer Janay added champagne and rose colored pearl beading to the blush pink belt and coordinating blush tulle under the gown.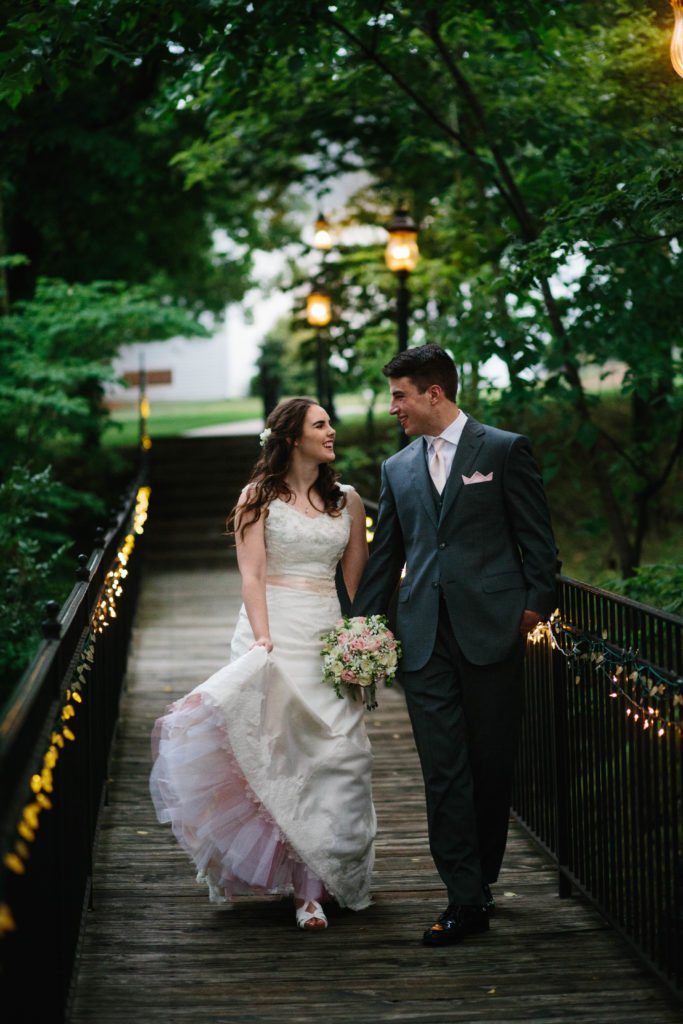 The finished result was stunning, a special dress with sentimental value and a fun modern style.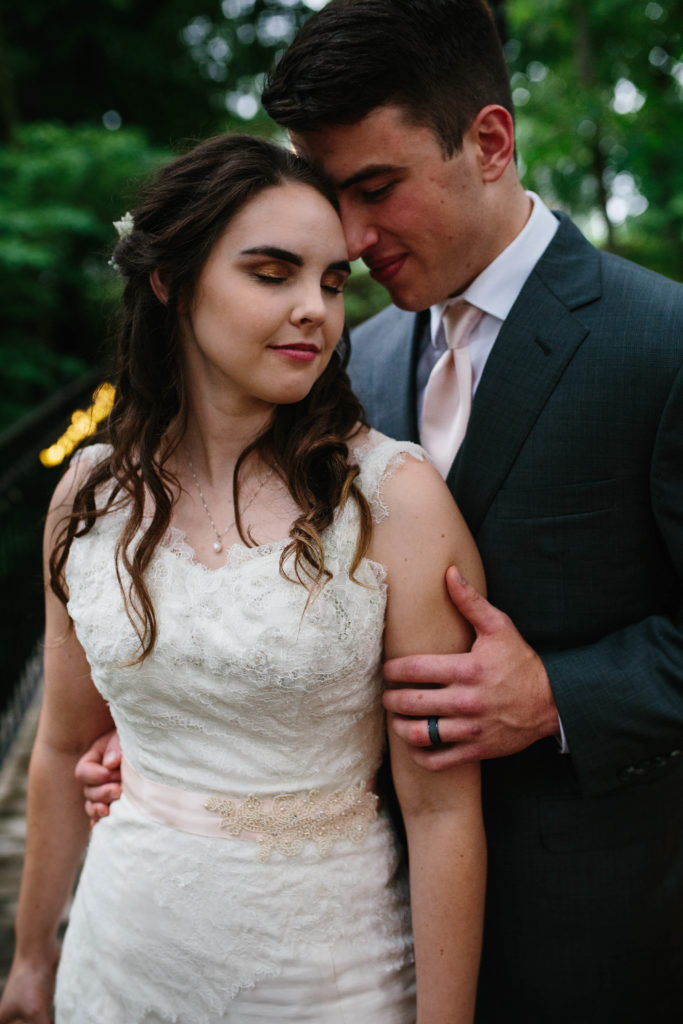 "Thank you again for your patience, kindness, talent and creativity which gave us such an exquisite dress that can be passed down to the next generation!" -Beth Moutray, bride Sarah's Mother.
Elizabeth Thomas Photography. elizabeththomasphotography.com
Venue was Hawthorne House in Parkville, MO.
Save
Save