"It is my passion to co-create beautiful, eco-friendly Custom Wedding Gowns"
~Janay A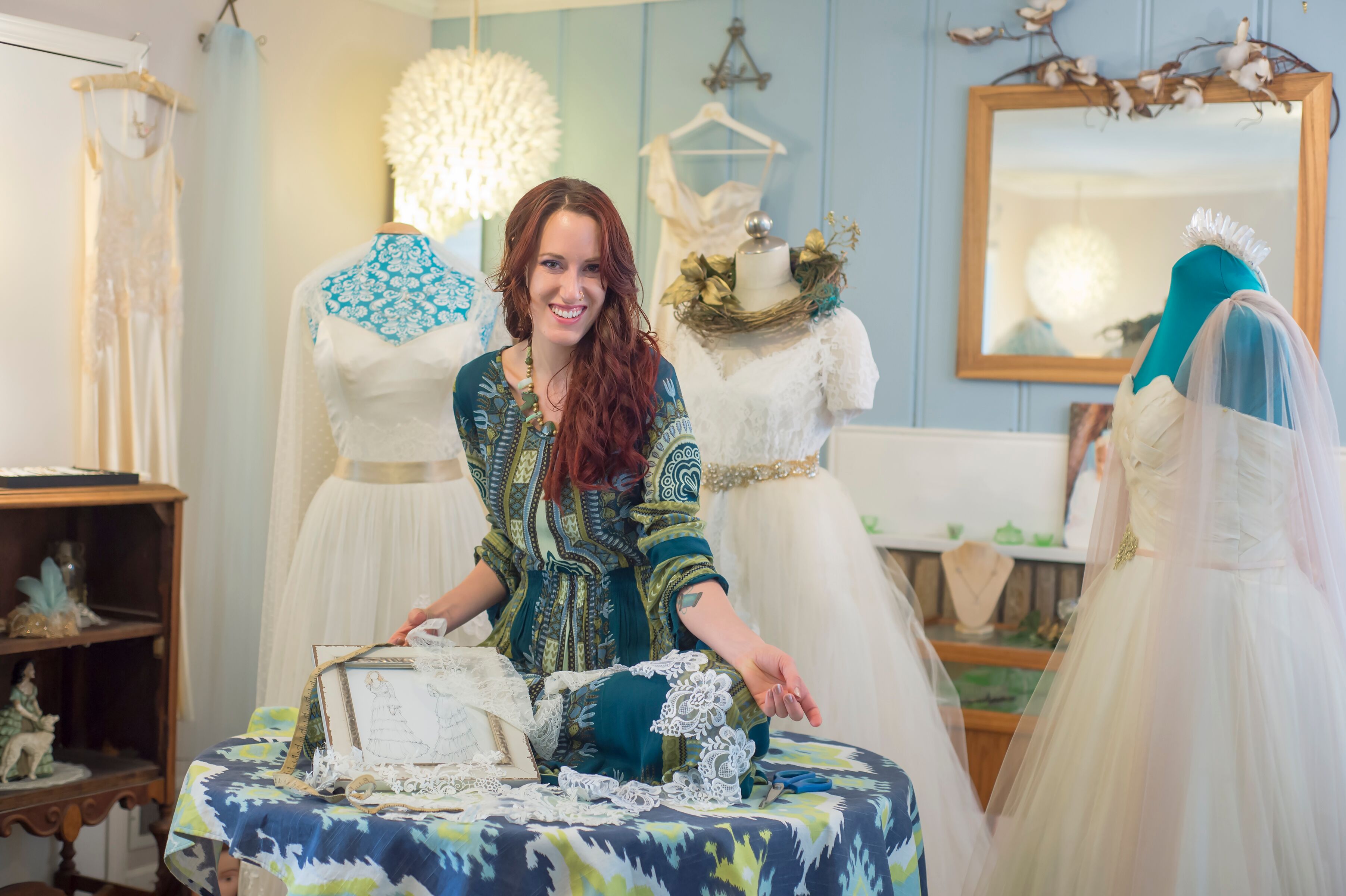 Janay A Eco Bridal creates mindful Custom Wedding Gowns. The gown of your dreams will be brought to life with our unique co-creation process, from initial sketch to final fitting.
We also specializes in re-creating heirloom wedding gowns, a truly special way to honor your family, and provide Specialty Bridal Alterations.

Since 2005, designer Janay has been working with brides from her studio in Kansas City. A very special small team of local seamstresses bring your creative gown vision to life with passion and skill.
You can think of Janay like your hip Fairy Godmother, waiving a magic want to create your Dream Dress. Our process is highly personalized and collaborative, so your unique style is rendered beautifully to adorn you, oh loved one.
With our use luxurious eco-friendly materials, like Organic Cottons and Silk Hemp, we do what we can to "be the change" that we want to see in the world.
We love all designs that express the wearer's individuality. Clean, sculptural lines and great fabrics used thoughtfully are favorites.
Also lover of fun details like surprise low backs, colored tulle under dresses, fun textures, and pockets!
Contact us to learn how we can co-create your dream dress!
Save
Save
Save
Save