We'd love to be featured in your magazine, blog, fashion show or photo-shoot!
Contact us to find out about our loaner and sample gowns.  Designer available for media interviews, guest blogging, and speaking engagements.
2016: Cover of Mission Magazine
Spring 2013: KC Live TV Segment
Winter 2013: Designer Feature in the Pitch
Winter 2012: KC Weddings cover and feature!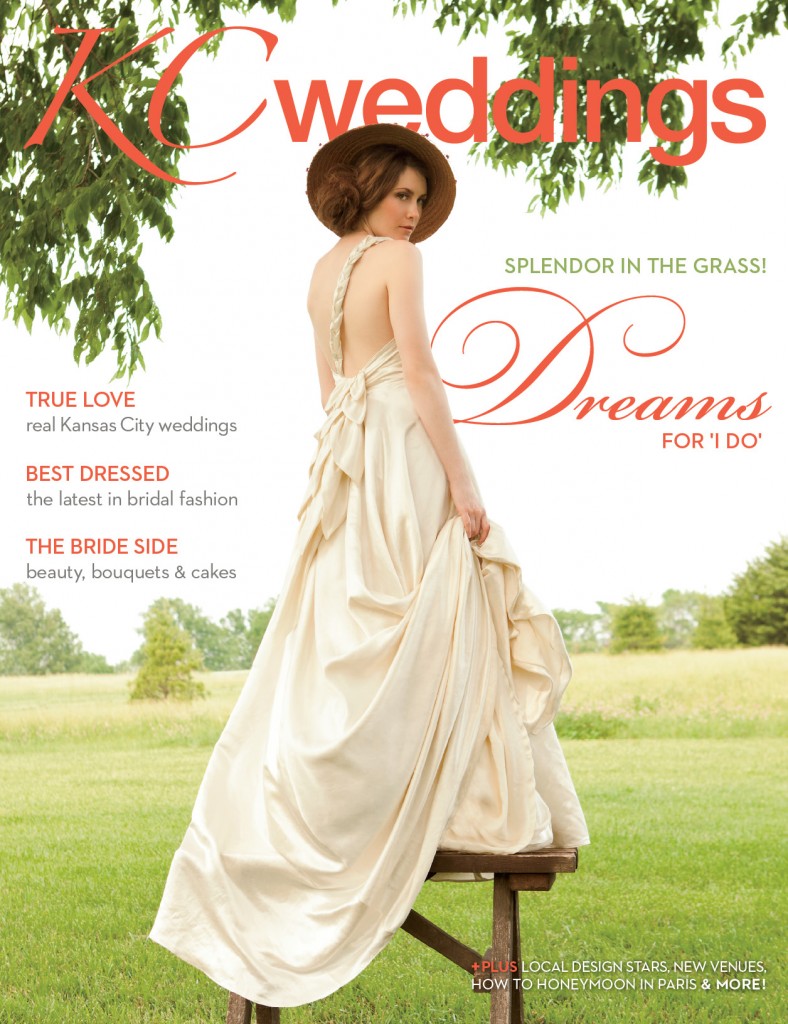 Aug 29, 2011: Missouri Get Your Business Online!
We were delighted to be chosen for this feature video by google!
Aug 30, 2011: The Kansas City Star
"Getting online has been critical for Janay Andrews, who makes wedding dresses from sustainable materials such as organic cotton and silk hemp. Andrews now sells dresses to people around the world."

April 21, 2011: "Aster" gown on KC TV 5 Action News with Jamie from SKyline Salon and model Sierra.
April 20, 2011: KCUR Central Standard interview "Spring Wedding Advice" (full episode)