"KC's Hippest Alteration-istas!
No frumpy-fits here!
"My wedding dress was the most important thing to me… I wanted to really make it my own and incorporate my mom's lace from her wedding dress. It turned out exactly the way I wanted it to!"
We especially love creative projects, where we can make your gown more perfectly you!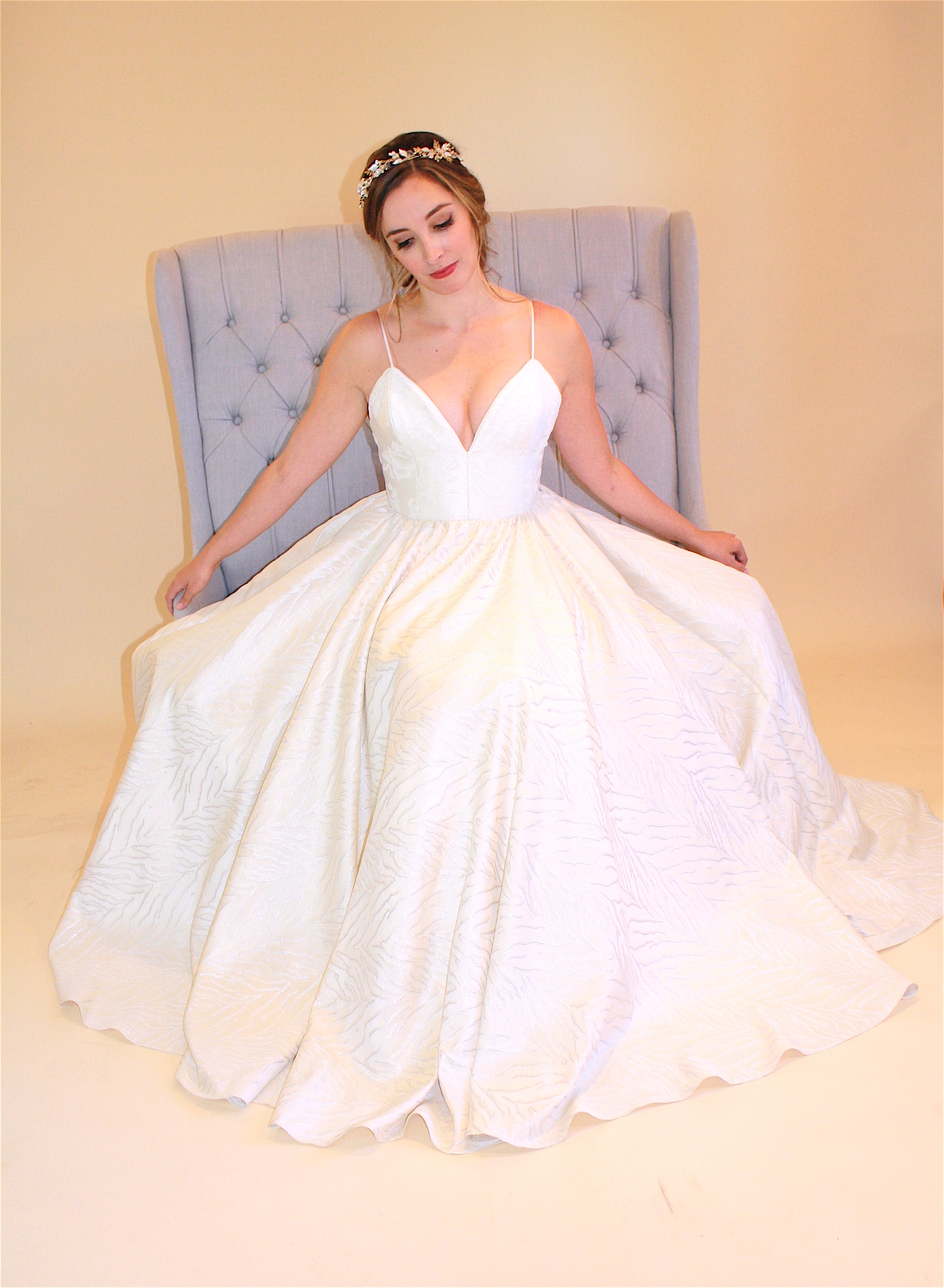 So many fun possibilities, let'stake your gown from Off-The Rack to Unique!
Re-working antique and heirloom gowns is a special passion of ours, here is more info on that process specifically.
What's the process?
At your first fitting we pin all the alterations on your gown and talk through the best solutions.
We'll itemize out all of the costs (more on this below), and require a deposit of half before beginning your alterations, with the remainder due at pickup.
Turn-around times are based on season and availability, generally we like as much time to complete your alterations as possible.
We'll sew everything and have you try it on again at your second fitting (other fittings follow as needed).
SIZING: We are sewing the dress to your size at the first fitting.
*For holding space for your alterations to be done, please contact us to make arrangements as far in advance as possible.*
We stock a variety of beautiful belting options, from clean satin to fun textures, pearls, crystals, as well as fun hairpieces, veils, and jewelry.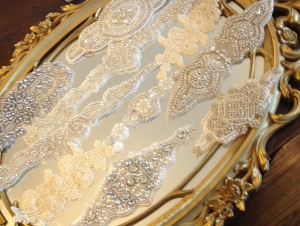 What does it cost?
Since wedding gown design, construction, and fabric can be so different, we price alterations on a individual basis at a fitting.

Most wedding gown alterations range from $250-$800. Our minimum per gown is $100, and average is $500.

We look forward to meeting you and your pretty dress!


Save
Save
Save
Save
Save
Save
Save
Save
Save
Save
Save
Save
Save
Save
Save
Save
Save
Save
Save
Save
Save
Save