Fashion Forward Fits
~Are Made Here~

"I wanted to really make my Wedding Dress my OWN and incorporate my mom's lace; It turned out exactly the way I wanted!"
Kansas City's Best Alterations Specialists (with the MOST 5 Star Reviews!!!)
We love creative projects to make your gown more perfectly you!
Let's take your gown from Off-The-Rack to Unique!
We specialize In:
Perfect Fits for Real Bodies- We work with brides of all lovely sizes to deliver the most modern gown fits with as much comfort as possible.

Personal Service- We work with brides by appointment in our adorable boutique setting for the most attentive and calm experience imaginable.
Custom Design Changes – We love Creative ideas to make it THE DRESS– Add a lace topper, lower the back, add bust coverage, and more.

High-End & Complex Designer Gowns- We have worked with thousands of dresses- including very intricate beaded and lace ones from Klienfelds, Pnina Tornai, Hayley Page, Lazaro, and more.
Re-Designing Heirloom & Antique Gowns– We have a big heart for special fabrics, like your mother's wedding gown, more on that here.
Off-Beat Accents- We are known for adding colored tulle inside gowns, pockets, removable overskirts, and other non-conventional touches.
Your Dreamy Dress Alterations
We prefer as much time to complete your alterations as possible, and book up this exclusive service a season in advance.
Book your alterations consultation early, for when your wedding gown will arrive.
Book your fitting using the pop-up, or Here.
*Turn-around times are based on season and availability*
We'll look at your gown with a discerning eye and propose the best solutions.
Then, we'll collaboration on what best suits your unique gown, shape, and preferences and itemize out all of the alterations.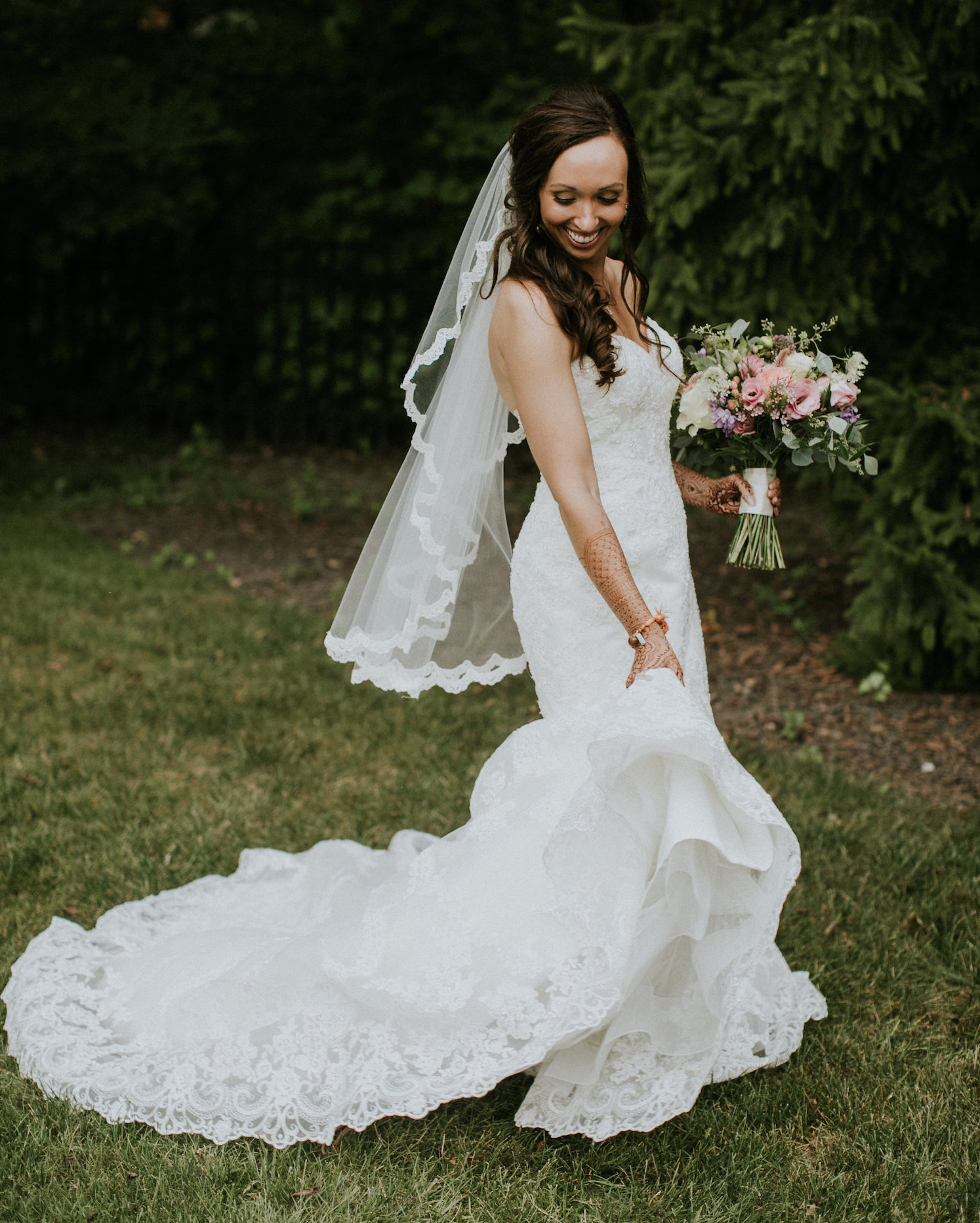 What does it cost?
Since wedding gown design, construction, fabric and the solutions specific to your body are so unique, we only price alterations on a individual basis at a fitting.
Most wedding gown alterations range from $250-$800. Our minimum per gown is $100. The average is $500 average (hem, bustles, bra cups, sides in).

Most brides book this service and leave their gown in our expert care at the first fitting. We require a deposit of 1/2, but often brides pay in full.

*Includes a Free Steaming!
Fact Check Us: National Info On Alterations
Have Fit-Specific Questions???
More info HERE about the altering different silhouettes (illusion-sleeves, fitted skirts, changing size during the process, etc!)
*TIP : Be weary of seamstresses who give generic quotes~ A true couture fit must be assessed in person!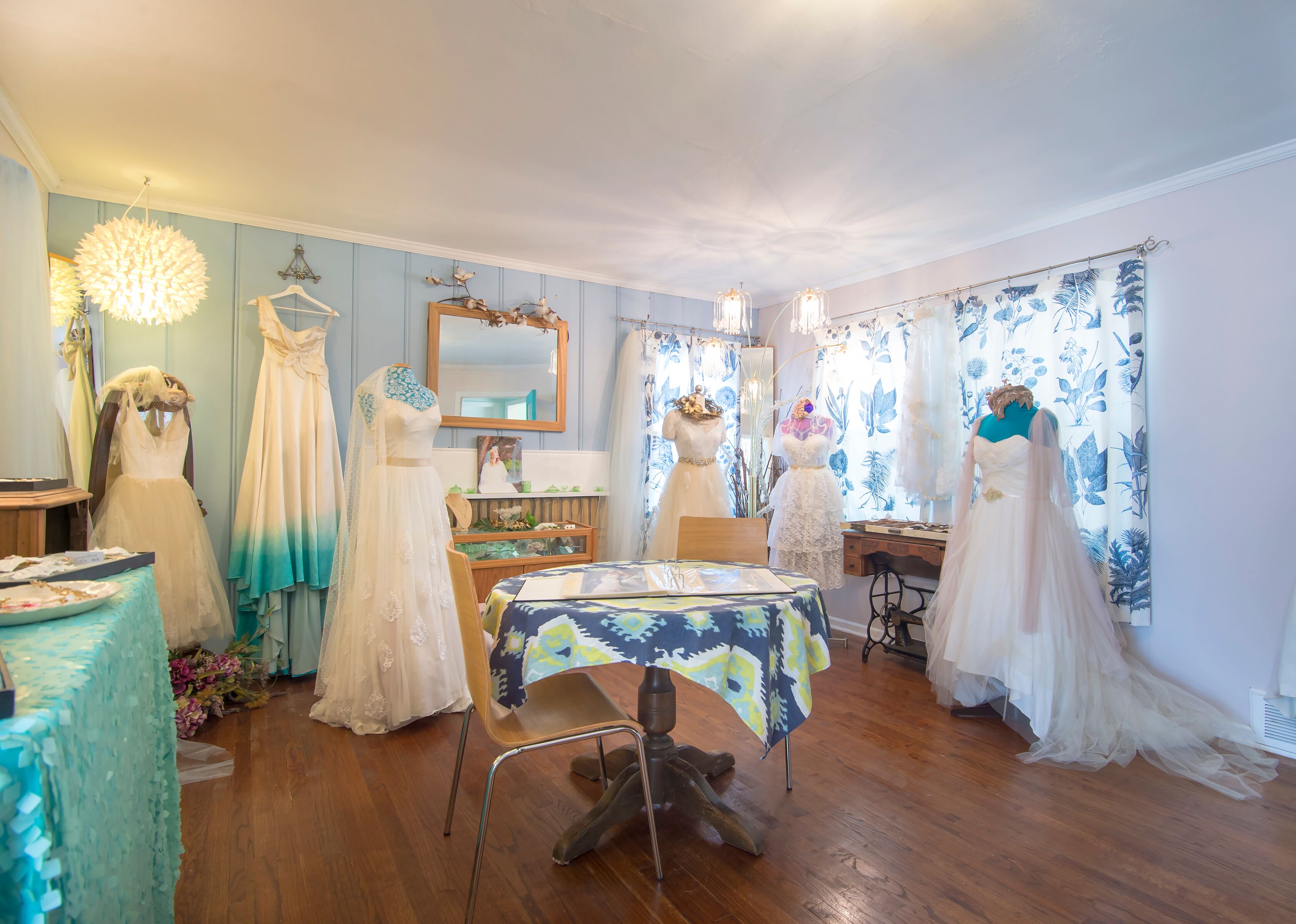 Come play Dress-up in your Dreamy Dress!

We make the process fun! We'll meet in our adorable shop in Mission KS, which is by appointment.
More About Coming to our Awesome Location Here!

Oh, We Make Pretty Bridal Belts, too!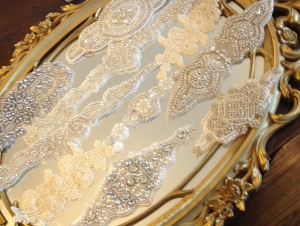 An accent at the natural waist can highlight the figure.
We custom make sashes in rhinestones, pearls, and simple ribbon styles.
It would be an honor to perfect your gown fit, I look forward to meeting you and your pretty dress!
~Xoxo, Janay A


Save
Save
Save
Save
Save
Save
Save
Save
Save
Save
Save
Save
Save
Save
Save
Save
Save
Save
Save
Save
Save
Save
Save
Save
Save
Save
Save
Save
Save
Save
Save
Save
Save
Save
Save
Save
Save
Save
Save
Save
Save
Save
Save
Save
Save
Save
Save
Save
Save
Save
Save
Save
Save
Save
Save