There is unlimited design potential to express your true self on the most style-defining day of your lifetime.
earth-friendly fabrics
reflecting truth and integrity
treasured family heirlooms
Check out gowns we've made featured
The Easy-Peasy process:
1. Complimentary "Dream Dress Discussion"
First, set up your free designer consultation at our KC Studio or via Skype to co-design the all of the elements of your dress! It is helpful to bring pictures gown elements you like… It's all about you!
We will choose fabrics, determine every detail of your custom design, create your "Working Gown Sketch" in pencil, and give you fabric swatches.
Once we have carefully curated all of the elements of your dress, we'll give you an estimated custom quote once we estimate the sewing time, fabric yardage, finishing techniques, etc.
Before our meeting, we'd like to get to know you better – please fill out this short "Dream Dress Vision Sheet."

Long distance from our Kansas City studio?
Not a problem… See the full info page on how long distance brides work with us.
Note: We can take inspiration from other dress designs, but out of respect to other designers and laws we never exactly copy dresses by other designers.
2. Finalize Design
After our "Dream Dress Discussion" we will hand-draw a "Fancy Gown Sketch" in pen and color for you, reflecting all of the elements we choose together at our first meeting. We'll factor-in all of the costs and create your "Custom Proposal".
The cost of the "fancy sketch" is $50, which applies to your initial gown deposit.


After approving any edits to the design, we will add your awesome dress to our "Queue" when your deposit of 1/2 is received.

3. Your Perfect Fit

Having your wedding gown custom made is great for Every BODY (including plus sizes and petites). Since each dress is made-to-measure. If your size is changing (due to pregnancy or weight change) we can even wait until closer to the wedding to alter your gown.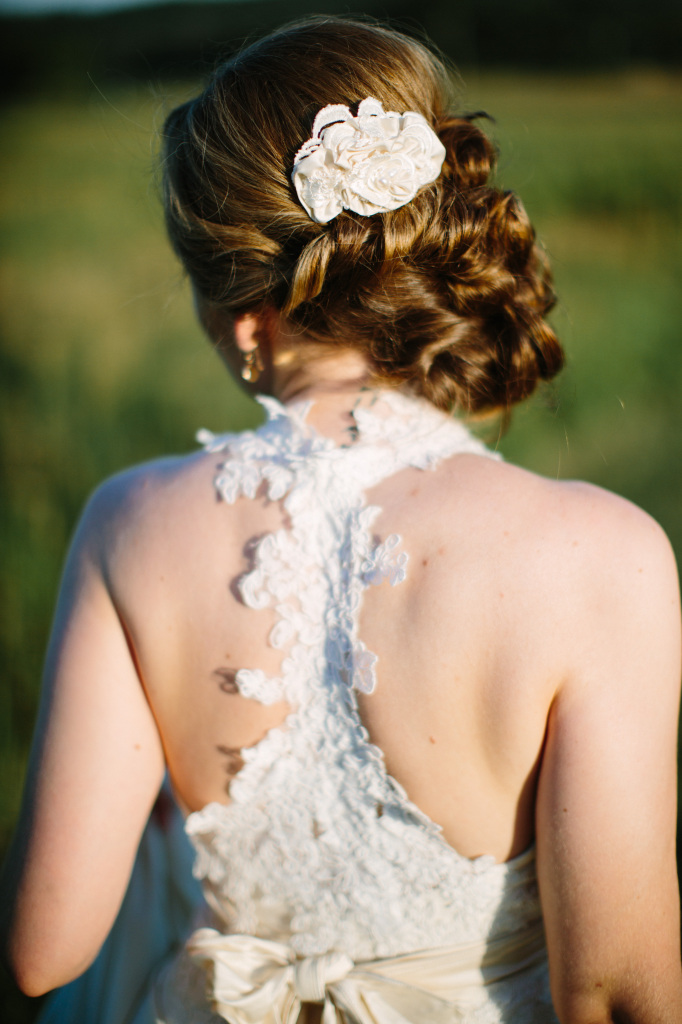 4. When to Order
Due to the intensive process of hand-making each special gown and our stall team, we advise brides to order up to 6 months-one year before wedding date. The earlier you order, the earlier we can schedule your fittings. We may be able to work in shorter timelines– inquire if that's you!
5. Your Gown is hand Crafted
Your unique gown pattern and dress will be created, and your gown will be sewn using expert couture techniques by our small team.
6. Fittings
Your gown pricing includes fittings to perfection.
First Fitting- At this stage your your gown will be semi-finished without a zipper in order to best sculpt it to your figure. We will confirm the fit, hem, bustle, sleeve/strap length and placement, neckline, poof level, and trim/beading/detailing– so have your "decision making hat" on that day, and be sure to bring only a few very patient and supportive guests. You'll need your undergarments and shoes for the best fit.
Your gown will be perfected through the Second and Third fittings. We'll even press the gown and send it home with you in a bridal bag.
Then it's time to rock that aisle, girl!


Want to see what other brides have to say about their Janay A Custom Experience?

Read our Happy Brides 5-Star Reviews on Wedding Wire

View our Investment Page for more specifics on the pricing of each Custom Gown
Save
Save
Save
Save
Save
Save
Save